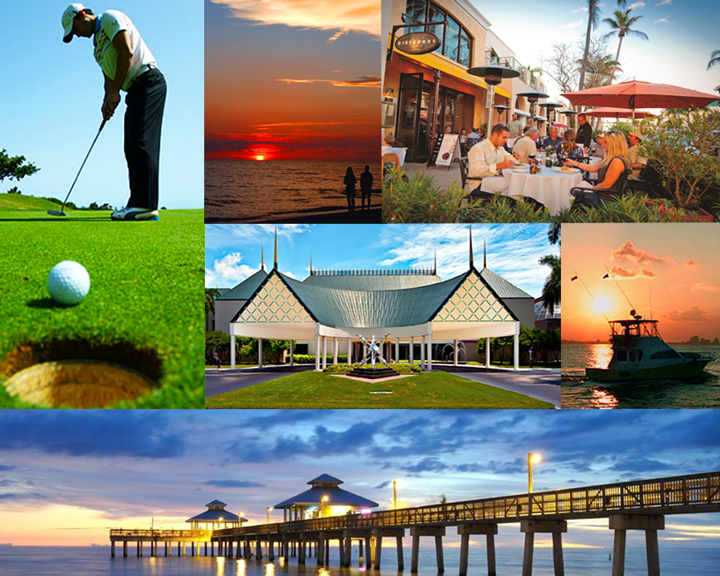 View All Mangrove Bay Community Listings
Amenities:

Waterfront Property/Gulf Access

Boat Slip per Residence

Concierge Services

Clubhouse
Mangrove Bay Community
Clubhouse & Concierge Services
Beyond the stellar series of home styles, the Mangrove Bay community is made all the more compelling through the array of amenities provided to residents. Each home, for example, comes with its own private boat slip (covered or uncovered). Other amenities await with the staffed Concierge Center. The Concierge Center will help arrange and coordinate a variety of services for all who reside in Mangrove Ba, yet the building will also be complemented with space sufficient for hosting large and small social gatherings. Additionally, this facility will feature three luxury suites to accommodate guests of residents (advance reservations required). The bottom floors of the Concierge Center will provide storage space for resident's wanting somewhere to stow their kayaks, jet skis or other equipment. While the Center will respond to the plethora of service needs, residents will also experience certain peace which comes from low-maintenance living. Lawn care, pool care and more will be provided for through the Home Owners' Association.
Location, Location, Location!
Although Mangrove Bay has many merits, its location in Old Naples may well come to represent what homeowners love most about this new community.  After all, in only mere minutes from Mangrove Bay, residents can readily access the amazing range of activities which make living in Southwest Florida so awesome in the first place. Several of the most sensational shorelines along the Gulf of Mexico, upscale boutiques, succulent restaurant fare, fine art, performing arts, and plenty more awaits only moments from Mangrove Bay. Naples has earned enviable acclaim for having a dynamic combination of America's most beautiful beaches as well as outstanding economic prosperity, factors which figure in Naples being renowned as one of America's "Best Places to Live." This sophisticated, yet casual, urban seascape caters to diverse mix of retired professionals, young entrepreneurs, working class families and folks from literally all walks of life and background. The cleanliness, relatively low crime rate and preponderance of sunny weather throughout the year make life in Naples pretty special, yet there are a few other aspects that residents of the Mangrove Bay community will also appreciate.
Let's Play!
With its per capita composite of public and private holes, Southwest Florida has secured recognition as "The Golf Capital of the World." Naples is the epicenter of all this golf activity and several of the finest fairways you will ever find are only a few minutes from Mangrove Bay. And though golf is both celebrated and castigated throughout the year, it is certainly not the only sport played in Southwest Florida. Fans of hockey or football can take the short drive to Estero where Germain Arena serves as home and host to the Florida Everblades Hockey Team and the World Champion Florida Tarpons, the most dynamic team in the arena football league. Basketball fans can cheer for home town favorites, the Florida Gulf Coast University Eagles, at nearby Alico Arena. Baseball fans can cheer (or groan) at nearby fields of Hammond Stadium and JetBlue Stadium, venues which not only serve as a home to regional teams like the Florida Miracle, but also represent the homes-away-from-homes for professionals like the Minnesota Twins and Boston Red Sox. Yet no matter if your passion is for tennis, swimming, sport fishing, marathons or delightfully dirty competitions like SWFL's popular Swamp Buggy Races, there's an unceasing array of activities in which one can participate because the weather so willingly permits. Though homes in Mangrove Bay will each impart certain private bliss, the beauty and variety of things-to-do outdoors will constantly beckon, and fortunately, this community is close to all of it.
Park It Here
When it comes to opportunities to enjoy the outdoors, the merits of the Mangrove Bay community are further elevated through its proximity to Naples' proposed public park, now known as the Baker Park. After years of discussion and planning, Naples City leaders have advanced toward development of the park which will include nature trails, towering rock climbing wall, kayak & paddle board areas, an expansive event lawn and more, including a special park customized for canine companions. The park will connect will reportedly connect with Naples' new Greenway system which enable residents to stroll or job along miles of elevated boardwalk that for a nature excursion like none other in the region.  Families with children will also appreciate being close to attractions like Caribbean Gardens: The Zoo in Naples, Sun-n-Fun Lagoon (Collier County's only water park) and the Golisano Children's Museum. These and other attractions are just minutes from Mangrove Bay, as are schools, churches, healthcare services and more.
Naples By Night
When the sun sets in Naples, the evenings still deliver endless possibilities for things to do. Dining out is an delectable delight unto itself in Naples, and given the variety of appetizing options, the community has become nationally recognized as one of America's "Best Towns for Foodies."  At the same time, those who savor fine art may want to feast upon the collections displayed among the numerous galleries in town. These routinely feature special exhibits as well as receptions with some of the most acclaimed artists from around the world. For those who enjoy theatre and symphony concerts, options include Sugden Theater on Fifth Avenue South as well as Artis-Naples, a venue that not only serves as home to the Naples Philharmonic Orchestra, but also serves as host of concerts featuring legendary recording artists. Live music and entertainment can also be found among upscale shopping and dining districts such as Bayfront, Venetian Village and more. Beyond the cultural attractions and celebrations, there are annual art and craft fairs, charity galas and many other social events that are both fun and fundamental to the financial support of vital area causes. Naples is a benevolent community, and the variety of things-to-do or get-involved-with may only be out-matched by one thing – the generosity of the people who live here.
Residing within the Mangrove Bay community comes with having convenient connectivity to the greater community of Naples. You're going to love it here, but trust that with the limited number of home sites and increasing demand for new constructions, many hearts are pulsing for the potential to buy into Mangrove Bay. Our advice is to explore the possibilities while time still permits. Though full details on floor plans and prices have yet to emerge, it is a sure bet these properties are going to get grabbed-up by those in-the-know. To arrange a tour, or to have questions answered, please do not hesitate to contact our offices as soon as possible. As specialists in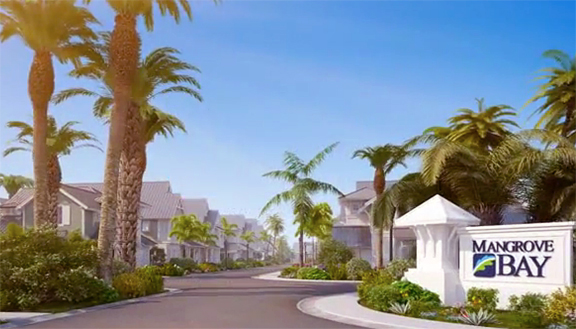 Naples, we're excited to share our insight on Mangrove Bay as well as any other of the outstanding private communities located here within the paradise of Southwest Florida.
Click here to register to receive more information on Mangrove Bay